Drone Station for Disaster Prevention of Historic Site in Buan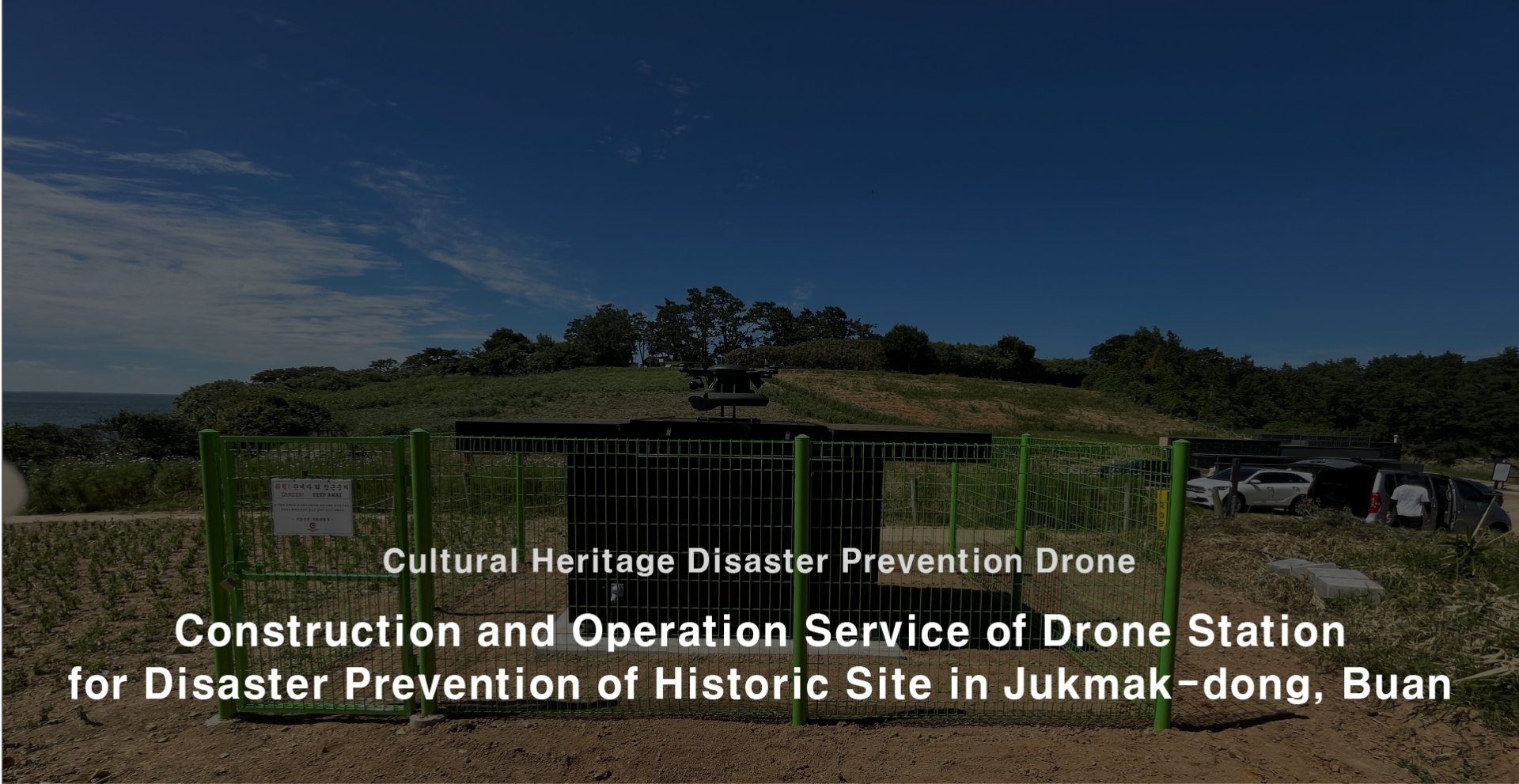 KEYWORD
#5G #SAFETY #DISASTER #PREVENTION #BUAN #DRONESTATION
Establishment of an effective cultural property disaster monitoring system through the development of LTE communication-based drones and ground stations capable of unmanned charging.
FEATURE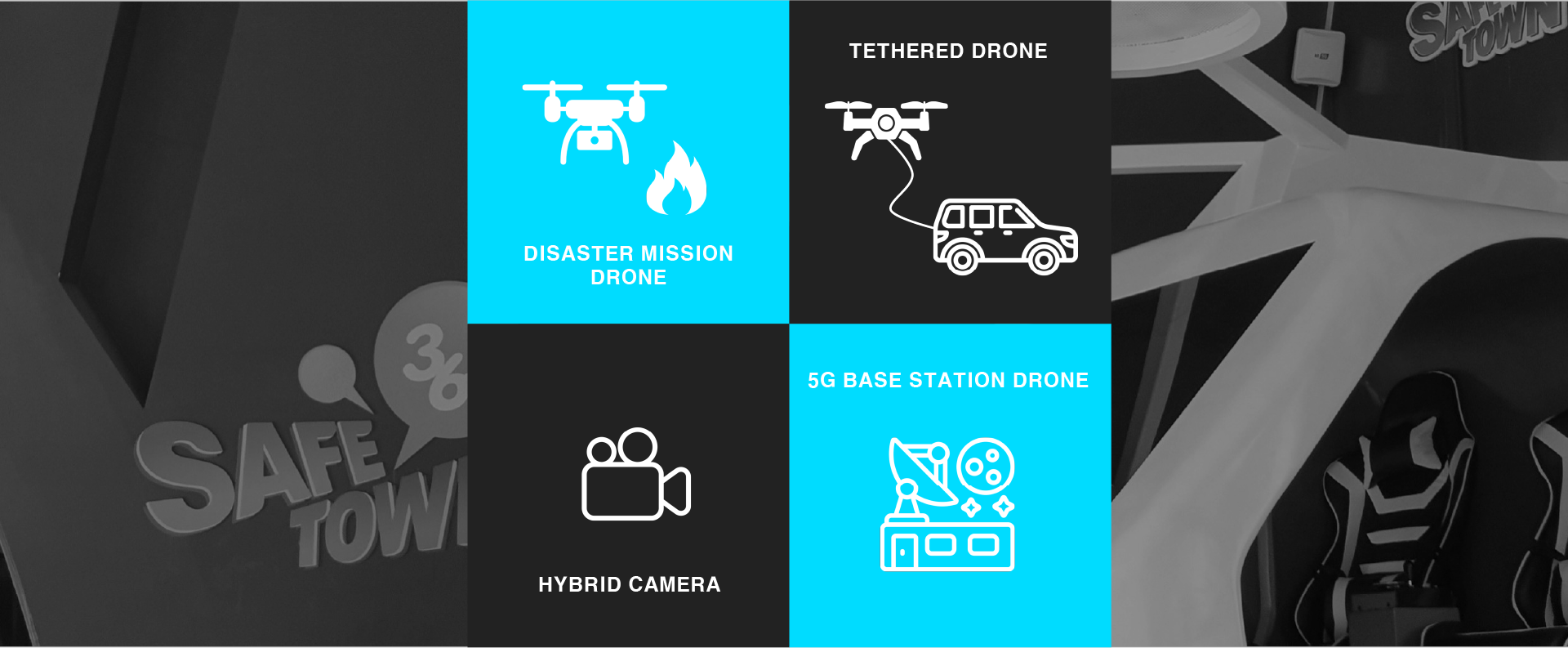 BUSINESS OBJECTIVE
Due to the difficulty of accessing the site and limited large-area monitoring of cultural heritage disasters in advance, long-distance control is possible with drones that support LTE communication. Automatic missions minimize flight personnel, automatically take off/land, and automatically charge.
KEY POINT

BUSINESS CONCEPT
iPOP utilizes 5G technology with ultra-low latency in drones to enable real-time status information of
drones and real-time video transmission with high resolution of original quality.
In addition, it is possible to establish a wireless network system for emergency recovery
if communication is lost by utilizing wired drones that can fly 24 hours a day.
SYSTEM

DRONE
Dimensions

Unfolded, propellers and landing gears included,

1,260×1,260×500 mm

Folded, propellers and landing gears excluded,

700×700×500 mm

Weight
12kg

Max Takeoff Weight
15kg

Max Speed

43.2 km/h and above

Max Flight Time

30 min (no payload),

25 min (takeoff weight: 15 kg)

DRONE STATION
| | |
| --- | --- |
| Dimensions | 6,200×2,100×3,100 mm |
| Weight | 2,065kg |
| Max Takeoff Weight | 2,500kg |
| Max Speed | 140 km/h |
| Range | 800km |
| Gasoline Generator Max Power | 5kW |
SERVICE CONCEPT
In the event of a fire or disaster disaster situation, a 5G disaster communication
mission drone is dispatched to control the situation.
If the communication network is also lost, a 5G disaster communication relay drone
will be launched to restore the lost communication network around it to secure
the safety right of the demandor.
5G DISASTER MISSION DRONE

With mission drones utilizing 5G communication, real-time ultra-low latency original video streaming and drones can be controlled.

5G DISASTER BASE STATION DRONE

It can fly 24 hours a day, so you can build an emergency disaster network around the drone in the event of loss of communication network.

5G DRONE COMMANDER VEHICLE
It provides power to 5G disaster communication relay drones through drone control or generator to help them stay in the air for a long time.

5G GCS SYSTEM

Provide multilateral cooperative training considering the training characteristics of firefighters and the response procedures for each fire mission.
HIGHLIGHTS